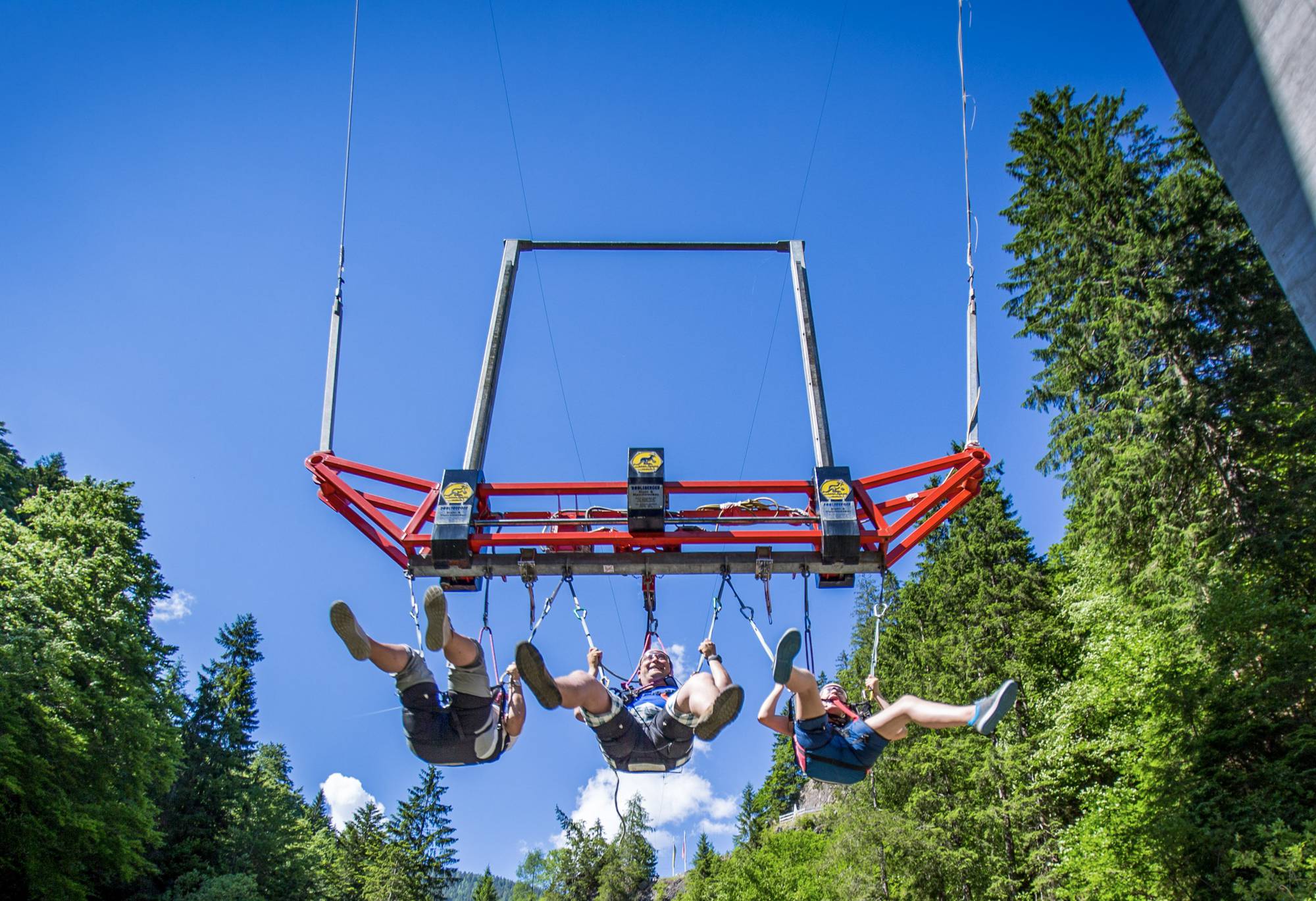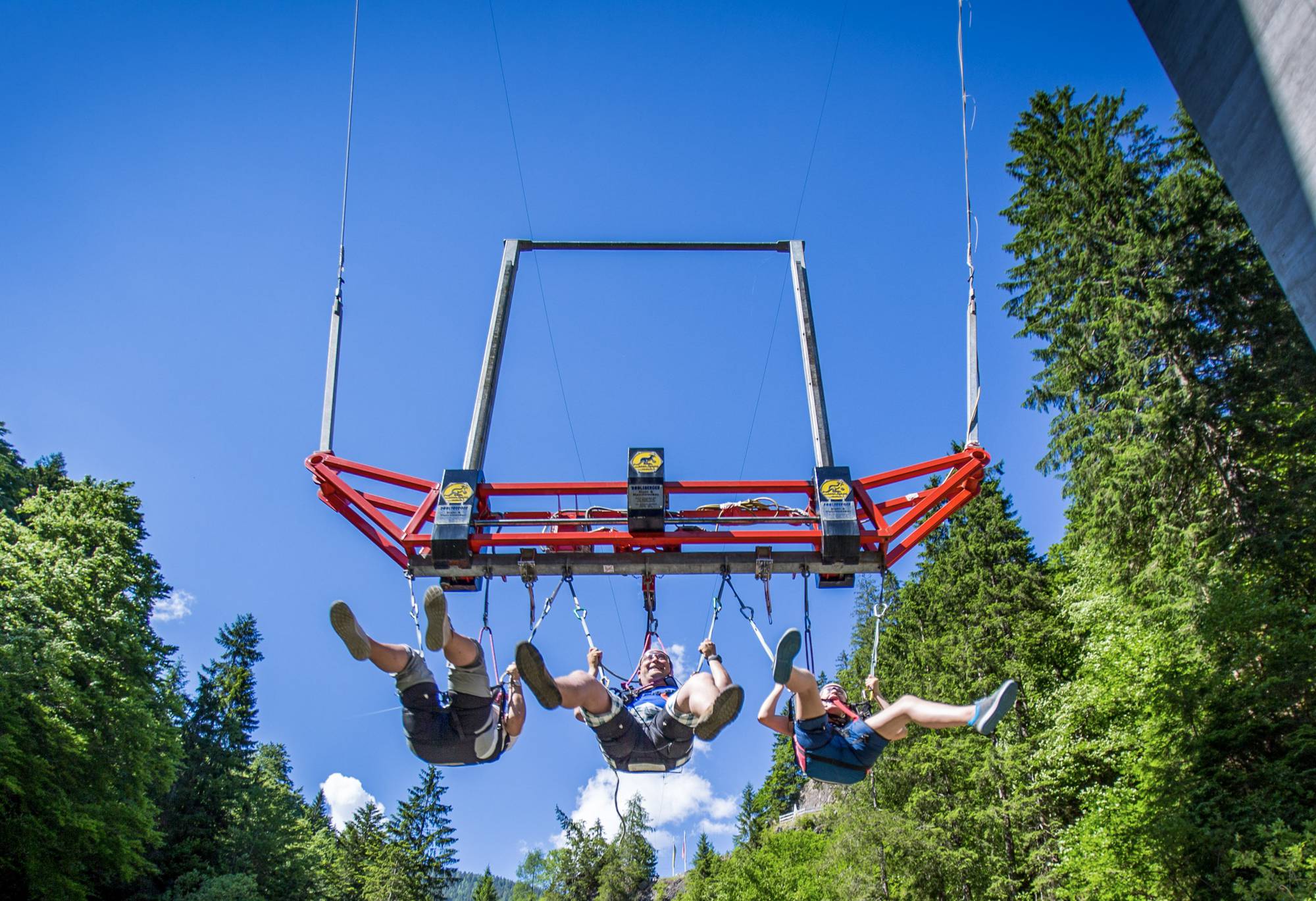 Mega Dive
The biggest swing in the Alps - cooler than any bungee jump!
New and unique in Europe: the federal road through the Lesach Valley has always been adventurous. Now it's getting better. With our giant swing, which is mounted on the 70 meter high bridge in Podlanig, you make the biggest swing in Europe. First, the shoulder strap is adjusted. The four of you are pulled up with the winch, you have to notch yourself out, then finally roar down the valley, held by the steel cables. After several pendulum movements, you will then be braked and can recover from your adventure. Pure adrenaline, but don't be afraid: All processes are double checked and even the smallest parts are TÜV tested! So looooooooooooooos it goes !!
Dates: several times a week on request
Meeting point: at the bridge between Podlanig (after the place 9651 St. Jakob) and 9652 Birnbaum in the Lesach valley
Prices are subject to change without notice!

Your advantage with the Wörthersee PLUS Card
€ 56.00 per person including a reminder t-shirt instead of € 70.00