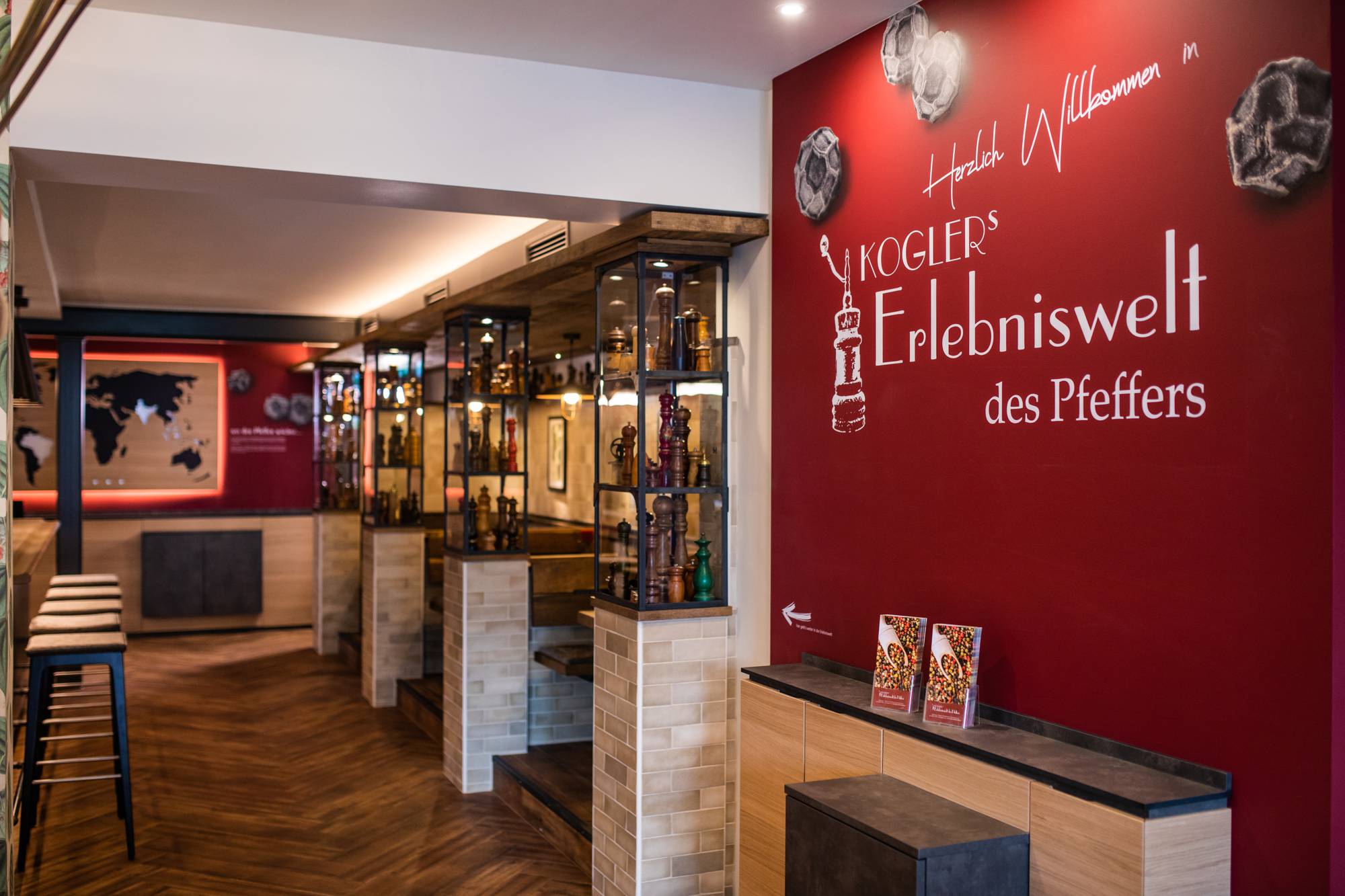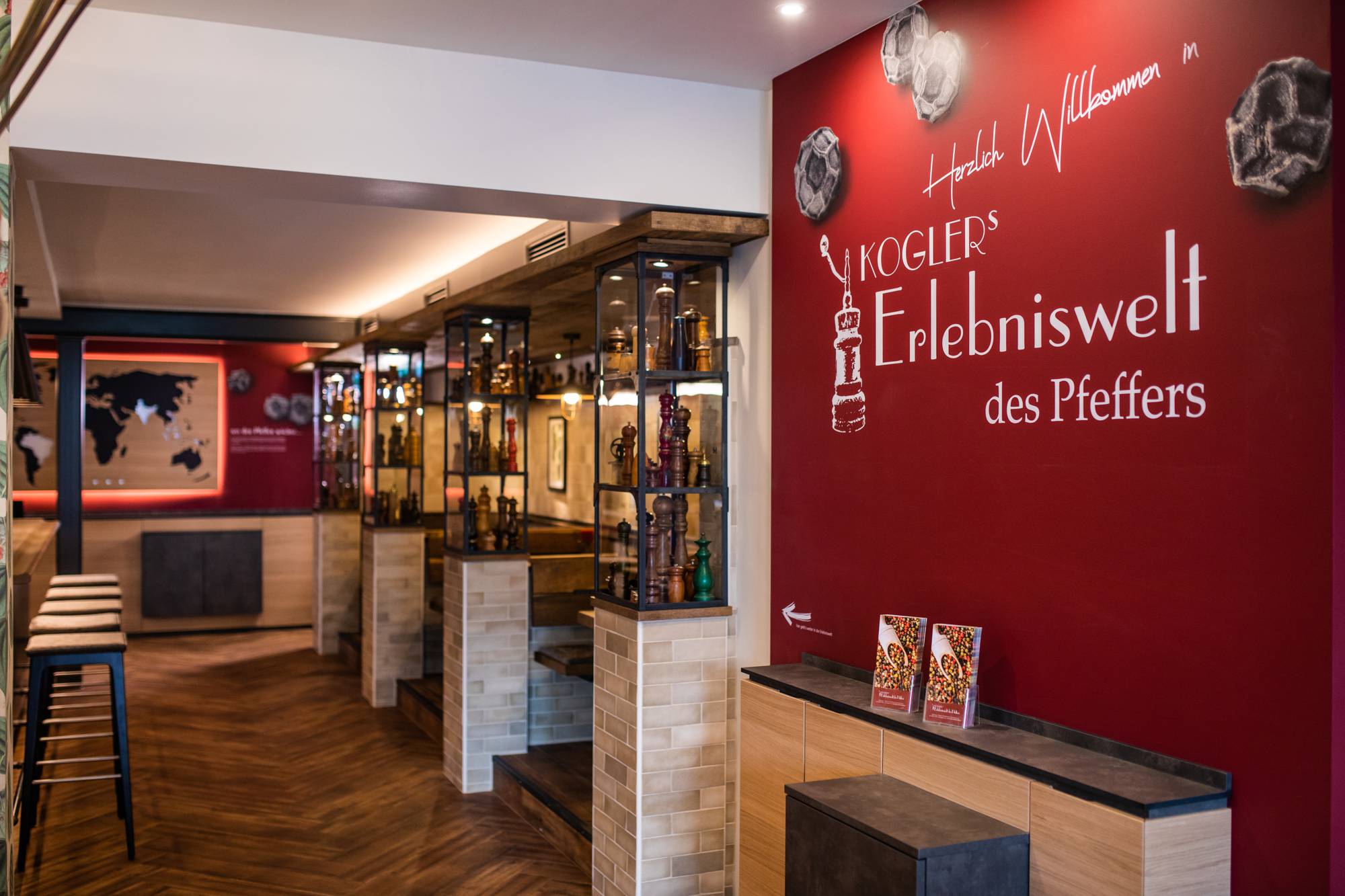 Kogler's adventure world of pepper
Experience the fascination of this valuable and coveted spice.
Experience the fascination of this versatile and coveted spice and marvel at the unique collection of extraordinary pepper mills.
In the gourmet shop you will find 15 different exotic types of pepper such as Bhutan lemon pepper with lemon & grapefruit aroma, intensively fruity Malabar tiger pepper or the particularly aromatic Kampot pepper. Various salt mixtures, homemade pine schnapps, Carinthian gin and various other regional products round off the offer and invite you to browse. You are also welcome to enjoy a fragrant coffee or a refreshing drink in the midst of the impressive pepper mill ambience.


Your advantage with the Wörthersee PLUS Card
Admission free