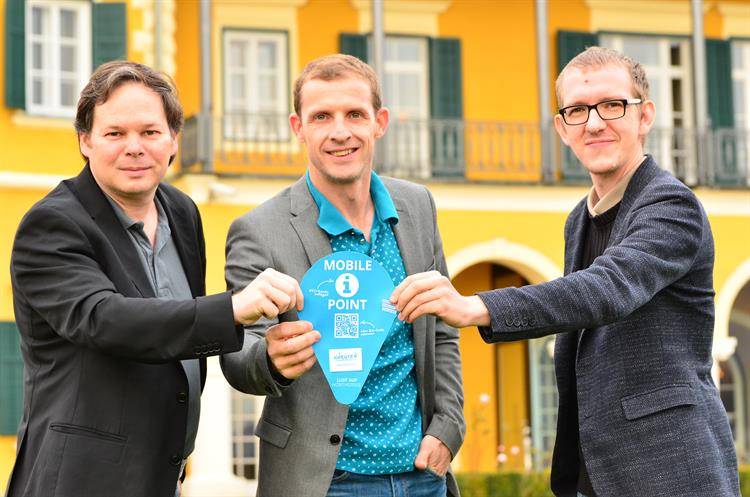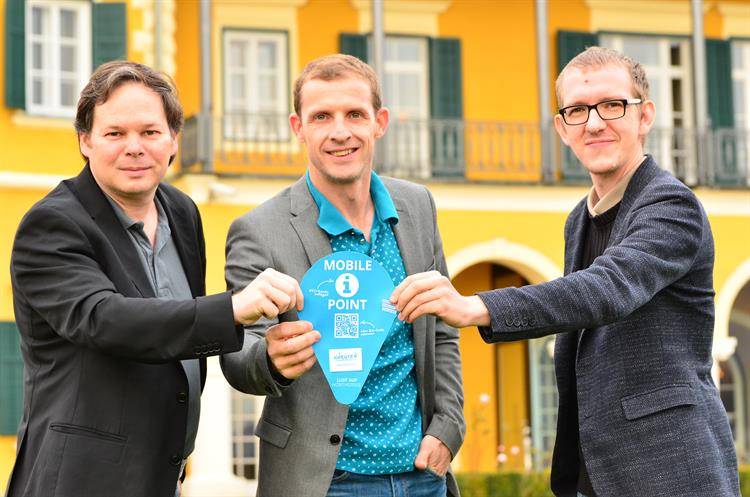 About Marie on Lake Wörthersee
The first Xamoom information system in tourism was rolled out on Lake Wörthersee at the end of September. This means that smart stickers are available to guests and locals at various points of interest such as excursion destinations, viewpoints and sights, which, once scanned, deliver additional content to the smartphone.
However, this is not just pure data and facts about the individual information points. The reader is also entertained with exciting stories. Wörthersee Tourism has found support in the fictional character "Marie", who tells her very personal, cheerful and exciting stories at various points around the lake. Behind the young adventurer is 20-year-old German studies student Nadine Lauritsch, who grew up in the region and breathes life into the character.

"Storytelling, that is, telling stories, is becoming increasingly important in tourism. Good stories touch and build a direct bridge to the feelings and emotions of the readers, "explains Roland Sint, Managing Director of Wörthersee Tourismus GmbH. "The system itself is perfectly suited to convey these stories." Sint continues. In addition to the informative and entertaining texts, images, videos and audio files can also be stored, which gives an even deeper insight into the most interesting hotspots around Lake Wörthersee and thus actively guides guests through the region.

The Carinthian start-up Xamoom is responsible for the technical implementation of the system. Managing Director Georg Holzer: "The points work with NFC, QR codes and geofences. This means that with NFC-enabled smartphones, the information can be called up simply by placing the device on the Xamoom point. Everyone else just has to scan the QR code and get the data delivered to their cell phones. "

Since free WiFi is already available to all visitors around the lake with the FreeSeeLan, the use of Xamoom for mobile information for guests is the next logical step in the future of digital tourism. The first information points have already been installed in Maria Wörth. "We believe that guests are increasingly looking for technical access to information these days. You can't overlook the time, you have to go ahead and shape the future, "says Markus Perdacher, Mayor of Maria Wörth.

In autumn and winter, additional information points will be installed around the lake so that everything is ready for the upcoming 2016 season. Guests and locals are then informed about exciting details about the most important sights and provided with insider tips. "I am convinced that Marie will accompany and inspire many guests," said Sint.